Is Texas A&M Getting Ready To Leave It's Wife For The "Hot Chick?"
This blog really has its genesis in my response to a post over at TheSportsKraze (he's done a great job with that blog, and you should read it…after you are done reading Dubsism, of course).  His premise is that Texas A&M was "rejected" by the SEC, and as much as I like his work, I couldn't disagree with him more.
It was a done deal. The SEC vote was simply a formality. Texas A&M was ready to leave the mighty Big 12, get out from the shadow of the Longhorns, and head to the best football conference in America. Think again.

A&M got rejected. And for the time being, the Aggies program as a whole must be embarrassed by recent events. I am not sure if any of you have seen the movie "She's Out of My League." But this recent chain of events is reminiscent of a scene in that movie. During the movie, the protagonist is on an airplane with his family. Realizing that he no longer wants to go on the family vacation and wants to go after his old (very hot) girl, he lets his family have it. He scolds them in front of all the passengers on the airplane. After the dramatic speech, he gets up to leave; only he can't leave. The plane is ready for takeoff.  So the protagonist puts his head down and sits down right next to his family that he just reamed.
A&M didn't get rejected; this relationship is going to be consummated at some point. To understand why, let's flip TheSportsKraze's model; let's make Texas A&M the "hot chick" being pursued by the SEC.
Make no mistake; Texas A&M is undeniably a "hot chick" in the eyes of the SEC. Make no mistake again, all this recent conference re-alignment is about TV markets. The Big Ten has its own network, the SEC has its own network, and schools are all looking for the Big 12's emergency exits because Texas is getting their own. Getting your network carried on the cable/satellite providers in a major market is bigger than JaMarcus Russell's plate at Golden Corral, and the fact that A&M would bring a presence in two Top-10 TV markets (DallasFort Worth, 5th and Houston, 10th) gives the SEC folks a hard-on you could cut diamonds with.
Just look at a map while keeping conference alignments in mind. The Pac-10 grabbed Denver and Salt Lake City.  Admittedly, those may not be the biggest markets (18th and 33rd respectively), but they are the two best available options which make geographic sense for the conference.  The Big East now has a presence in Dallas/Fort Worth, and the fact that others are looking to get their tentacles into Texas is precisely why the members of the Big 12 who aren't Texas are getting a wandering eye.
Look at that map again, this time focusing on Big 12 territory. Look at how many major TV markets there are outside of Texas…now that Denver is a Pac-10 market, the only other "major" market left is Kansas City (#31st).
This is exactly why Nebraska jumped quick to the Big Ten…they are a "money program" without a major market and they knew their value plummets if they are in a conference that is merely the Big 12′s leftovers.  Once one of the major markets (Denver) left, the Big 12 became a slow-mo version of Musical Chairs; Texas has its own chair and the scramble is on for everybody else.
This is also why the SEC would love to get schools from one of two other "target states," Virginia or North Carolina; in other words, states which would offer the exposure to a major TV market where they currently do not have a presence. Of course, if that were to happen, that would mean a major change to the ACC, which in turn would start another cascade of conference-jumping.
But much like the above picture of the Texas A&M girls, the SEC is having that "two hot chicks" fantasy. There is a very practical reason for this; an odd-number of teams makes scheduling virtually impossible. This is why breaking the ice will take two; A&M needs a partner to fulfill the SEC's three-way desires. So, let's look at the other "hot chicks" the SEC is eyeing.
1) Virginia Tech
Upside: VT offers the 9th largest TV market (Washington D.C.), makes geographic sense, and brings a perennial Top-25 football program to the table.
Downside: May actually lower the SEC's "redneck" factor (if that's even possible).
2) North Carolina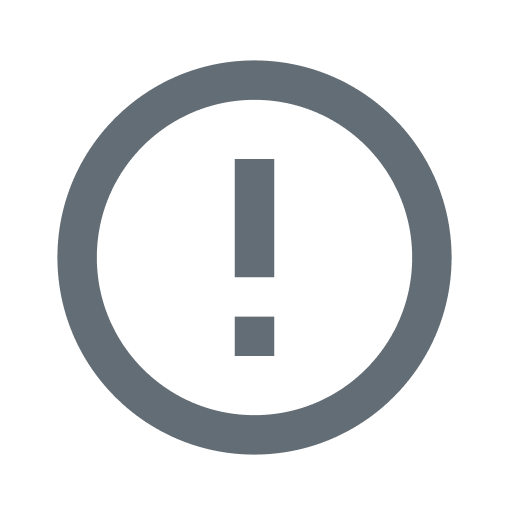 Upside: Comes with the 24th (Charlotte) and 27th (Raleigh-Durham) largest TV markets, makes even more geographic sense than VT, and they are already used to being investigated.
Downside: SEC basketball programs would have another team to worry about besides Kentucky.
3) Missouri
Upside: This is another school which would bring two TV markets (St. Louis #21, and Kansas City #31), there would be less entanglement to queer the deal (unlike the ACC schools; the Big 12 is already imploding), and the ever-present "makes geographic sense."
Downside: Missouri isn't exactly a "big-time" program in anything.
4) Oklahoma
Upside: Oklahoma is a storied program in football, does basketball well, and has an athletic department plumbed with hot and cold running money.
Downside: Doesn't bring a Top-40 TV market with it.
5) Duke
Upside: Like North Carolina, Duke would bring the same TV markets and a basketball power, plus, somebody's gotta worry about grade point averages, right?
Downside: Duke sucks in football, and SEC fans like Mississippi State as their pigskin "whipping boy."
Whenever there is a pursuit of "hot chicks," there's the girls left in the bar at closing time. In this case, those would be Clemson, Georgia Tech, Florida State, and Miami. The SEC might pick one these if it must, but they don't offer anything since they are all in states in which the SEC is well-established; therefore there is no growth potential for the SEC TV network.
However it shakes out remains to be seen, but make no mistake, what happened this past week was not a rejection. The detail that is delaying this consumation is the SEC is in the midst of a "two chicks" fantasy, and as hot as Texas A&M is, she's still only one.
Some content on this page was disabled on September 11, 2015 as a result of a DMCA takedown notice from Frank Bruno Esq. You can learn more about the DMCA here: